Valentine's Day is a time to show someone you love them.... why not use this opportunity to show your entire family that you love them!
Here are some activities you can do with your children to celebrate Valentine's Day as a Family:
~Have each family member make cards for someone else in the family. Here is a list of
great card ideas. by Family Fun.
You can have a family craft night, to make them all together, or have a nice dinner and present them then.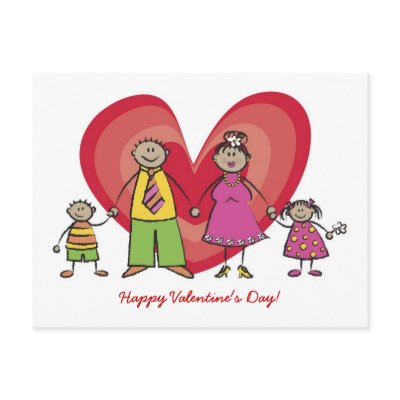 ~Everyone loves a good sweet now and then. Why not take advantage of Valentine's Day and makes some treats to make your "home sweet home". Family time in the kitchen can be great time spent together. Here are some
"Sweet Recipes"
from Family Corner that are kid friendly.
Whatever you decide, any excuse to tell your family you love them and to spend quality time together to create memories is always worth your while....why not start planning now?